2022 Best Practices Awards
The Commonwealth Council on Aging sponsors the annual Best Practices Award Program to target organizations serving older Virginians and their families. The awards are given to innovative programs and services that assist older adults to age in the community. The Commonwealth Council on Aging aims to recognize creativity in services, such as livable communities, home and community-based supports, transportation, housing, caregiver supports, intergenerational programming, and more. The Council believes the door is wide open for creative best practices.
♦ The Commonwealth Council on Aging is pleased to announce the winners of the 2022 Best Practices Awards ♦
FIRST PLACE AWARD ($5,000):
NV Rides
NV Rides was founded in 2014 after data from Fairfax Country revealed that seniors wished to age in place were concerned about transportation when they may no longer be able to drive. NV Rides is a network of volunteer rides programs serving seniors and persons with disabilities in the Northern Virginia region. NV Rides operates in Arlington, Loudoun, Fairfax, and Prince William counties through a partnership of 15 organizations (e.g., community centers, Shepherd's Centers, and faith-based organizations) that provide free rides to older adults via a network of volunteer drivers. Funded via a grant from the Washington Council of Governments with matching funding from Fairfax County, NV Rides supports volunteer transportation in the Northern Virginia region through coordination of rides, marketing, software, and volunteer recruitment and background checks provided to partner organizations.
Since the COVID-19 pandemic, NV Rides also provides contactless deliveries from grocery stores, pharmacies, and food banks. In 2021, NV Rides partners served 926 seniors with a network of 506 drivers. Since inception, NV Rides has provided over 60,000 rides and visits, with over 20,377 rides, deliveries and visits in 2021. With its diverse coalition of organizations that serve seniors in the region and an emphasis on recruiting bilingual volunteers, NV Rides works to help seniors get where they need to go.
SECOND PLACE AWARD ($3,000):
Virginia Tech Center for Gerontology and the New River Valley Agency on Aging (NRVAOA) for COVID Companions.
Launched in 2021, COVID Companions is a program to connect older adults and community members in the Blacksburg area and New River Valley. Older adults are provided with an optional tablet and a resource guide so that they can connect over video or the phone (or in some cases, socially distanced outdoors) with their assigned community member. Connections are made on a weekly basis. While the program began with volunteers, most of whom were Virginia Tech students, it has since expanded to include some faculty and community members from the surrounding area.
The program is currently serving about 50 older adults, and includes the unique aspect of serving veterans through the engagement of Virginia Tech's large Corp of Cadets. This program was created to curb older adults' loneliness during a time of social isolation, but surveys indicate that the younger adults' perceptions of older adults has improved due to their participation in the program as well. This program will continue post-pandemic as a way to connect community members and form intergenerational connections. The goal of the program is to create an intergenerational bridge to decrease negative stigmas and help older adults maintain or improve mental health.
THIRD PLACE AWARD ($2,000):
Northern Virginia Resource Center (NVRC) for Deaf and Hard of Hearing Persons for Deaf Seniors Stay Connected.
NVRC Deaf Seniors Stay Connected is a free, hosted, weekly online Zoom chat for Deaf seniors and American Sign Language (ASL) students that provides meaningful interaction for all participants. This free online chat program connects Deaf seniors and ASL college students/interpreters from several Mid-Atlantic states to converse virtually using ASL in an informal, but structured atmosphere. Each week, a Deaf facilitator introduces a new topic for discussion among the average 12-15 attendees.
While initially just for seniors using ASL, the program has now welcomed hard of hearing older adults who do not sign. The goal of the program is to ensure that Deaf and hard of hearing seniors feel less isolated and more connected, especially those who are homebound and unable to access or participate in many community activities. The benefit of the virtual format has even allowed one member who moved to a different area to stay in touch with friends who sign, keeping those friendships from fading. NVRC believes this program reduces feelings of isolation, connects Deaf seniors with their peers, and provides meaningful language practice for ASL students. 
The Council gave honorable mentions to the following organizations:
Pop-Up Farmer's Markets by Arlington Agency on Aging
Caregiving at a Glance Workshop and Caregiver Cohort by Insight Memory Care Center
Leveraging Technology to Combat Isolation during a Pandemic and Beyond by Mountain Empire Older Citizens
Regional Transportation Collaborative by Rappahannock-Rapidan Regional Commission and Aging Together
Senior Ambassadors by Senior Services of Alexandria
"SILENCE ISN'T GOLDEN," a Public Education and Awareness Campaign about Elder Abuse by Southwest Virginia Legal Aid/Southwest Virginia Elder Justice Task Force
The Thelma Bland Watson Person-Centered PCA School by The Longevity Project for a greater Richmond
To view a copy of the 2022 press release, click here. To learn more about the winning and honorable mention programs and how to contact them, click here.
The Council has recognized organizations as examples of best practices since 2006. A list of these organizations and a brief overview of their programs can be found for 2017-2021 and 2006-2016.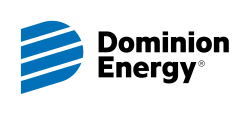 With the support of Dominion Energy, the Council is pleased to offer monetary awards to the winners. This year, the First Place program received $5,000, the Second Place program received $3,000, and the Third Place program received $2,000.
​
Article Source:
Virginia Department for the Aging
Last Reviewed:
Thursday, April 21, 2022
Back To List